Quantitative Recovery in a Standard Freezer? Genius!
May 15, 2017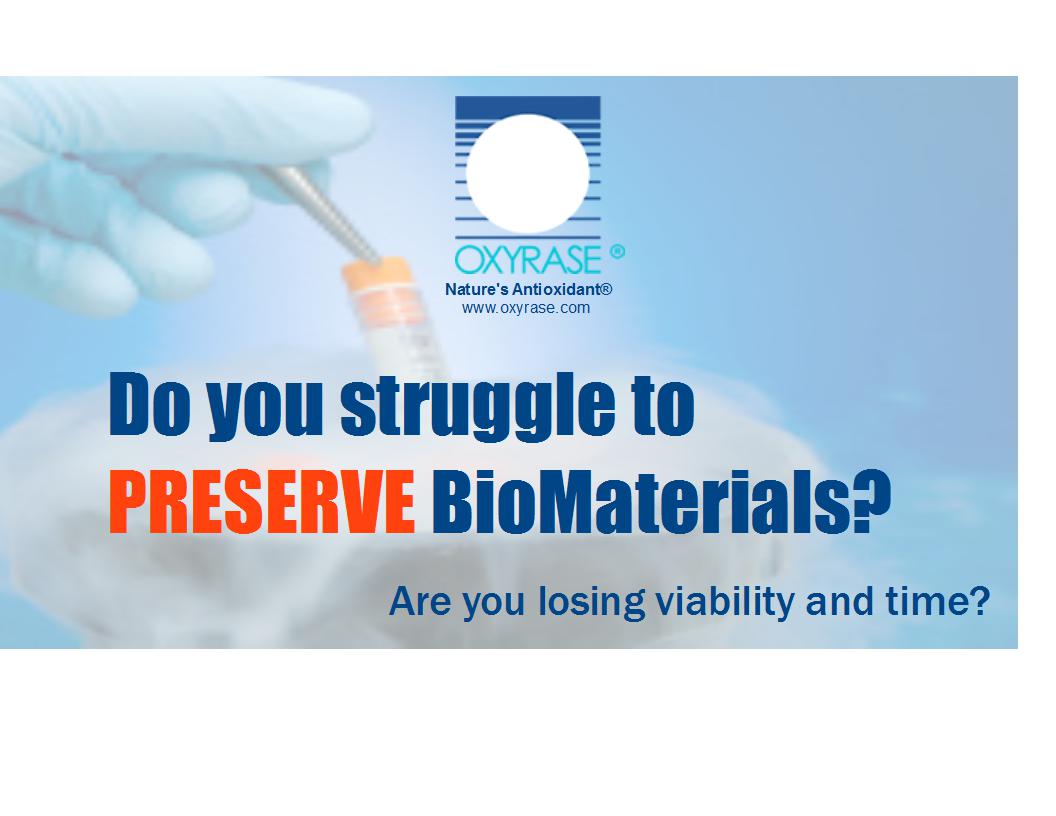 We're offering a new revolutionary product designed to preserve and protect your biological material. The Oxyrase® Enzyme System provides a stable, reduced environment ideal for preservation.
OxyStasis­™ eliminates cell damage during the freeze-thaw process because it never freezes, eliminates the need for costly cryo-storage equipment and provides the convenience of preservation under normal freezer conditions (-20° C).
We expect OxyStasis™ will provide these same advantages to cell types other than microorganisms which is the basis for the OxyStasis™ Challenge. We developed a campaign to challenge researchers working with biological materials other than microbes to try OxyStasis™ and to submit a one page report to us in return for free Oxyrase® products. We hope to build a useful library of uses for OxyStasis™.
To find out more and take the OxyStasis™ Challenge click here
Visit www.oxyrase.com for more information about all of our products and learn how we can help.
Request samples of our products by filling out this form.
Like Us on Social Media
News Archive
Related Topics
« Back to News