Research Now Links Parkinson's Disease to Gut Bacteria
January 12, 2015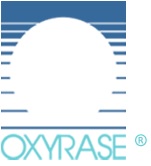 Much research is being done on the influence, that microorganisms found in the gut, have on illness and health.
Most recently, a study led by the University of Helsinki Institute of Biotechnology was published in the journal Movement Disorders and identified a connection to Parkinson's Disease. Researchers compared the gut bacteria of 72 patients with Parkinson's disease to those of 72 healthy individuals and discovered some interesting correlations. To read more about this study click on this link.
Their findings relate to families of bacteria we know can be grown with Oxyrase products, namely Prevotellaceae and Enterobacteriaceae.
See the Google Scholar links below where Oxyrase has been cited with these microorganisms:
Oxyrase® - Nature's AntiOxidant®
« Back to Google Scholar